Movement is L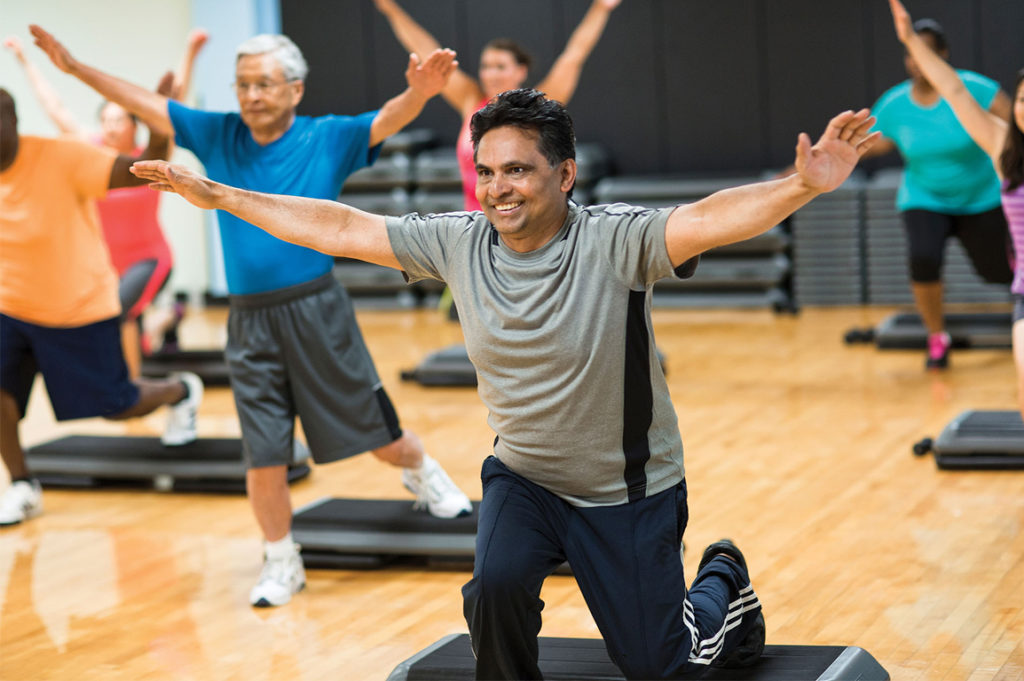 ife – "You Can Do It Too!"
Franklin Primary Health Center's J.R. Thomas Wellness, Fitness and Rehabilitation Center (approximately 9350 square feet) is a fully equipped, safe, and aesthetically pleasing facility located at 1362 Dr. Martin Luther King Jr. Avenue Mobile, Alabama adjacent to the Franklin Medical Mall. The center features a physical therapy facility, an aerobics room, a fitness gym surrounded by a walking track, an education classroom, a men's and women's locker room with 24-hour on-site security. Since 2009, the J.R. Thomas Center has been offering physical therapy, fitness, and nutrition services on a referral and walk-in basis, as well as a variety of education classes. Our latest offering, The Health Weight Initiative uses a patient-centered, team-based approach that integrates weight management into Franklin's primary care services.
The goals of the Franklin Primary Health Center Health Weight Initiative are:
(1) To provide a safe, stimulating medically supervised environment for clients to participate in physical activities and wellness programs that promote healthy lifestyles.
(2) To promote health and reduce chronic disease risk through the consumption of healthy diets and achievement and maintenance of healthy body weights.
(3) To improve health, fitness, and quality of life through daily physical activity, creating life balance.
Our staff Registered Nutritionist evaluates individual needs, develops care plans in collaboration with the primary care provider, and conducts one-on-one education as well as group sessions. The Fitness and Wellness Center Director/CTRS individualizes and coordinates fitness and wellness programs for clients. *Leisure Evaluation's, Education and Counseling services are also available.
Our popular fun and exciting group exercise classes include Yoga and "Gospelsice". Gospelsice classes meet on Tuesday's at 5:30PM – classes are free for paid-up members and $5 per class for non-members. Yoga class is held on Thursdays at 5:30PM – classes are $5 per class.
J.R. Thomas Center Gym Monthly Membership Fees:
*Individuals – $10 monthly
*Family Plan – $25 monthly up to 4 members, $5 for each additional family member exceeding four
* The center reserves the right to review membership fees at any time.
Fitness Center Hours of Operation:
Monday 7AM-7PM
Tuesday 8AM-7PM
Wednesday 7AM-7PM
Thursday 8AM-7PM
Friday 7AM-6PM
Our goal is to provide a safe, stimulating supervised environment for individuals to participate in physical activities and wellness programs that promote healthy lifestyles. Please call today to speak with our fitness coordinators at 251-436-7700.