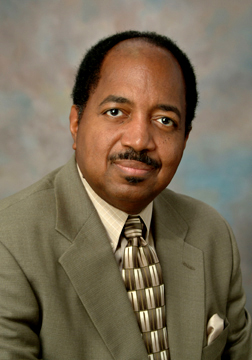 A LETTER FROM THE CEO
-Mr. Charles White-
Greetings and welcome to Franklin Primary Health Center Inc.'s new website. At Franklin, it is our mission to be a caring, compassionate, and viable community health center, proactively improving the lives of those we serve by providing accessible, affordable, quality, and comprehensive health services.
We are proud we're able to provide you with this introduction to Franklin through our new website. For over 30 years Franklin has specialized in providing affordable, comprehensive primary and preventive care services to everyone regardless of insurance status or ability to pay.
Franklin is a 501-C3 local and community-owned private not-for-profit corporation financed by Medicaid, Medicare and private insurance payments as well as federal, state and local contributions. We have a dynamic 16 member Board of Directors and over 230 professional employees, including over 30 highly trained providers including board certified/board eligible physicians, dentists, optometrists, nurse practitioners, pharmacists, etc.
We were the first community health center in the state of Alabama to become accredited by the Joint Commission on the Accreditation of Healthcare Organizations (JCAHO). Franklin is truly making a difference in the health status of persons in Mobile, Baldwin and Choctaw counties.
We hope you will visit our website often as we will be adding new and exciting information each month.
Watch the Fox10 storied interview with Mr. White. Fox10 Interview