Yo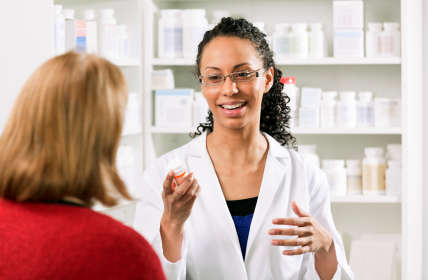 u may be eligible to receive medications at no cost through the Compassionate Care Program offered here at Franklin.
Prescription prices have risen over the past few years and continues to rise. Many Americans are faced with the seemingly inevitable task of paying out- of- pocket for expensive medications. Others choose to forego their medications because they cannot afford them. This contributes to many factors such as worsening illnesses, frequent visits to the emergency room, and lastly, admittance into the hospitals and longer stays.
Franklin's Compassionate Care Program offers free medication for patients who meet the following requirements: They are 200 percent below poverty level, uninsured, and are not under any form of state or federal insurance coverage. Under some circumstances; however, there are programs that may offer assistance to patients who have insurance. Unlike our competitors, Franklin does not charge a processing fee.
Franklin has full-time professional staff at each site to provide assistance with Compassionate Care as well as other services.
At Franklin we strive to improve health outcomes for our patients. A diagnosis without the needed prescription does not help the patient. We will continue to provide services that are beneficial to ensure the quality of health our patients deserve.