Community Health Centers play an important role in delivering critical services and assisting local communities during an emergency. To be effective, the health center must be fully integrated into the community emergency planning and response. Emergency preparedness planning is critical in order for the health center to prepare for, prevent, respond to, and recover from major events including internal events, terrorist attacks, natural disasters, and other public health emergencies.
The purpose of the Center, Inc Emergency Management Plan (EMP) is to establish a basic emergency program to provide timely, integrated and coordinated response with our local community agencies prompted by the wide range of natural and man made events that may disrupt normal operations and require a preplanned response to internal and external disasters.
The objectives of the emergency management plan:
To provide maximum safety and protection from injury for patients, visitors, and staff.
To attend promptly and efficiently to all individuals requiring medical attention in an emergency situation.
To provide a logical and flexible chain of command to enable maximum use of resources.
To maintain and restore essential services as quickly as possible following an emergency incident or disaster.
To protect clinic property, facilities, and equipment.
To satisfy all applicable regulatory and accreditation requirements.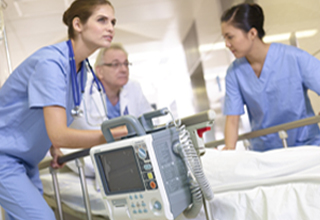 This plan attempts to be all inclusive in combining the four phases of Emergency Management, which are
1. Mitigation: Those activities which eliminate or reduce the probability of disaster; 2.Preparedness: Those activities which government, organizations, and individuals develop to save lives and minimize damage; 3.Response: To prevent loss of lives and property and provide emergency assistance; 4.Recovery: Short-term and long-term activities which return the community to normal or with improved standards.